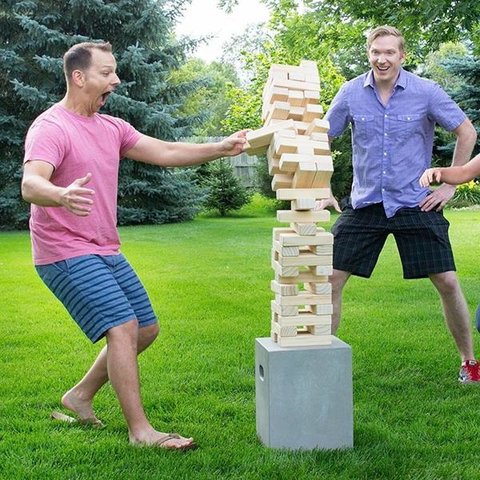 Giant Jenga Game Rental




$50.00

Please call to reserve this item.

Giant Jenga Game for Rent
A life sized version of the classic tower of blocks game. Players take turns trying to pull one block out of the tower without causing the tower to come crashing down. If successful, the removed block is carefully stacked on top of the tower and the next player takes a turn. Our giant Jenga game is a fun rental item for young and old alike.
Rents all day for $50
This is a customer pick up item, ask about delivery in the Edmonton area.