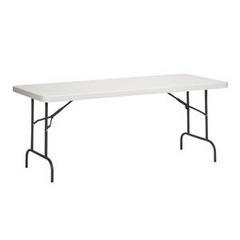 6' Folding Table




$15.00

Please call to reserve this item.

Folding Table Rentals Edmonton
Sturdy folding table measures 72" long and 30" wide.
Comfortably sits 6-8 people. Great for any function.

Pricing based on customer pick up
or
free delivery available with an inflatable rental.

Delivery of a tent, table and /or chair only rental
will incur a delivery charge.

$15.00 for the day