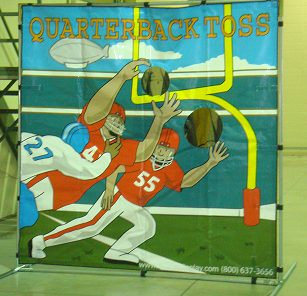 Quarterback Toss Challenge Game




$75.00

Please call to reserve this item.

Football Toss Carnival Game
Test you skill as quarterback with this fun football toss carnival game. Includes lightweight nerf style footballs even the younger kids can throw.
Rents at $75 for all day*
*based on customer pick up
Ask us about delivery options
We have multiples of some games and exact game may vary from above image.