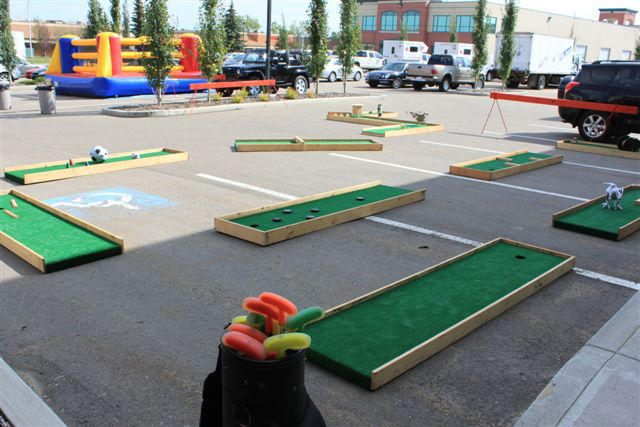 18 Hole Mini Golf Course

18 Hole Portable Mini Golf Rental
This is the ultimate in mini golf rentals. Complete course that includes 18 challenging holes, a rack of multi coloured balls, and 40 golf clubs ranging in size from toddler to adult and tons of fun.

Rent this 18 hole mini golf for $700
Free delivery within the cities of Edmonton,
St.Albert and Sherwood Park.